Currently no work is available through online purchasing.
Contact me directly with inquiries:
Phone: 605.584.0074 (this is a landline)
email: mudwoman@protonmail.com

Linda Meyer Pottery.......Add richness from the earth to your daily life
My Work
All my work is created in stoneware. I specialize in wheel-thrown/hand-built functional pottery. It is durable enough for daily use yet adds charm and grace for special occasions.
Each piece is carefully designed through many steps during its creation. All glazes are mixed by hand using various earthly components.
My pottery is intended to be used. It is microwave, oven and dishwasher safe. Great care and attention has been given to all of my work to achieve good balance and practical applications.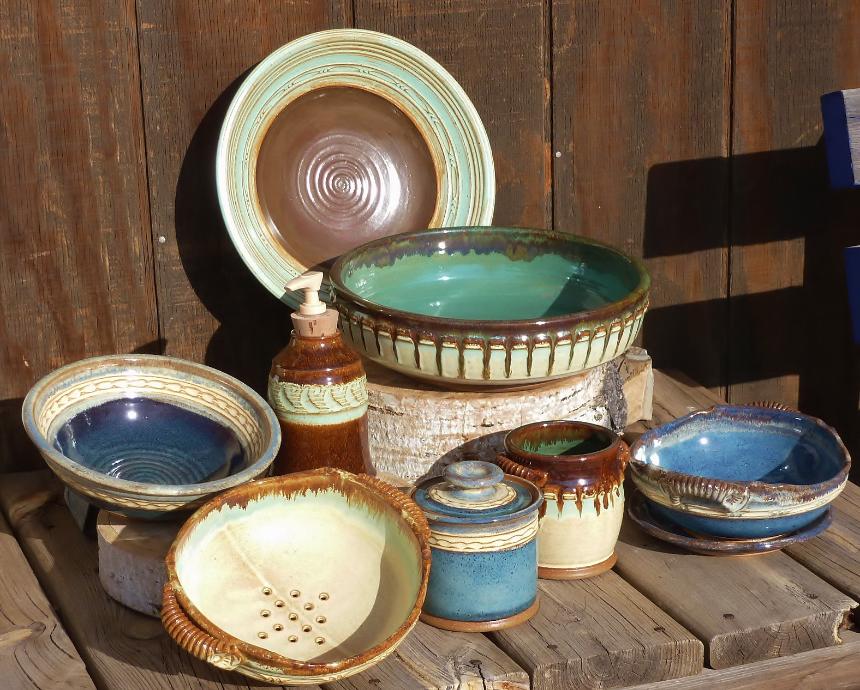 Retail Locations:
ArtForms Main Street Hill City, SD
Shaviq Gallery 626 E St Joseph Rapid City, SD

South Dakota Art Museum SDSU Campus Brookings, SD
Homestake Visitor Center Lead, SD
Black Hills Mining Museum Main St, Lead, SD
Fort Hays Gift Shop Hwy 16 South of Rapid City, SD



Upcoming Shows 2019

Festival in the Park
Spearfish City Park, Spearfish, SD
July 19 - 21, 2019
Booth 129 (behind the music stage)



Linda Meyer 22304 Rusty J Ln, Lead, SD 57754 | (605) 584-0074