Linda Meyer Pottery.......Add earthy richness to your daily life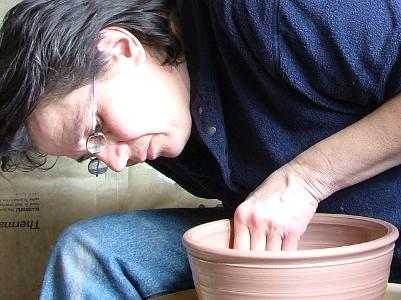 My pottery is intended to be used. It is microwave, oven and dishwasher safe. Great care and attention has been given to all of my work to achieve good balance and practical applications.
My Work
All my work is created in stoneware. I specialize in wheel-thrown/hand-built functional pottery. It is durable enough for daily use yet adds charm and grace for special occassions.
Each piece is carefully designed through many steps during its creation. All glazes are mixed by hand using various earthly components.
Feel free to look through my portfolio for available work by clicking on the 'work for sale' link above. If you have any questions, please call 605.584.0074, or email me at mudwoman08@gmail.com.


Upcoming Shows 2018
Black Hills Stock Show and Rodeo
Rushmore Plaza Civic Center Rapid City, SD
Booth in the Theater Lobby
January 26 - February 3 2018



Linda Meyer 22304 Rusty J Ln, Lead, SD 57754 | (605) 584-0074